Domestic Compy
Jurassic Park Diorama Artist
---
What You didn't see In
The Lost World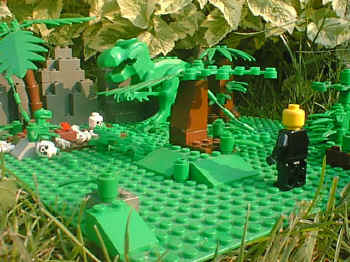 While Nick and Eddy search for Sarah, Ian Malcolm stumbles
upon a T-rex nest.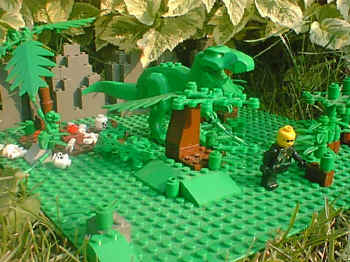 Suddenly, Ian notices that the adult rex has spotted him.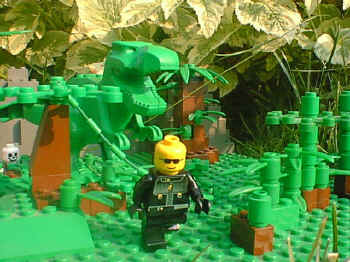 As the rex charges behind, Ian dashes toward the jeep.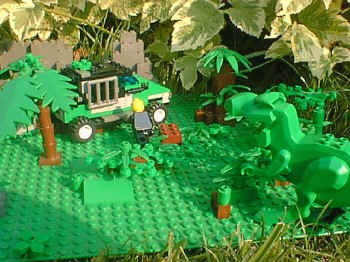 "Must go faster! Must go faster!"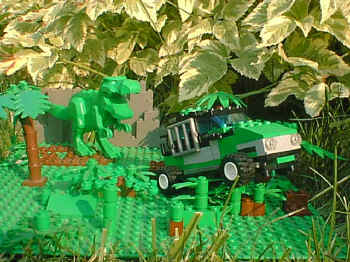 A narrow escape for Ian. But wait till next time...